About Us
SocialNav, Inc. is a privately funded company based in San Francisco, California. The founding team is comprised of technology leaders and executives from the mobile phone space. We are avid motorcyclists, bicyclists, hang glider pilots and outdoor sports enthusiasts who really want to use and benefit from our own products.
Management Team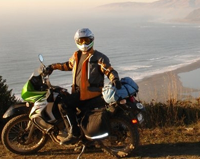 Daniel Pifko, Co-founder & CEO
Daniel has been delivering mobile apps and games, infrastructure, and mobile monetization since 1996. Most recently he was worldwide product management consultant for EA Mobile, leading the teams that built monetization into all iPhone, Android, J2ME and other games from EA. Prior to EA Mobile, Daniel was Director of Product Management for Mobile Commerce at Digital Chocolate, Director of Product Management at MDM, and Senior Product Manager at AvantGo. Daniel started and sold three business before completing his engineering studies. Daniel has a B.A.Sc. in Systems Design Engineering from University of Waterloo and Masters resarch in computer vision at University of Victoria, both in Canada.
Daniel's favorite places to ride are Usal Road, in California, and any of the roads near Banff and Jasper, in Canada.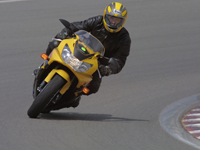 Richard Danielson, Co-founder & President
Rich has spent most of his career working with startup companies in a multitude of technical and managerial roles. He has been a key driver in positioning these companies to successful exits, primarily through acquisition. Prior to SocialNav, Rich was Managing Director for Applied Materials, VP of Marketing for Consilium (acquired by AMAT), and VP of Enterprise Applications for FASTech Integration (acquired by Brooks Automation). He began his carer at General Motors developing digital engine control systems. Rich has a B.S. in Engineering from Rensselaer Polytechnic Institute in Troy, NY.
His favorite rides are "Mines Road" in Livermore, CA , "Vermont end-to-end", and of course Laguna Seca.
And yes, we actually took that picture above. It's Highway 1, near Fort Bragg, California.